July 18, 2019
Turkish Cuisine A Pure Ethnicity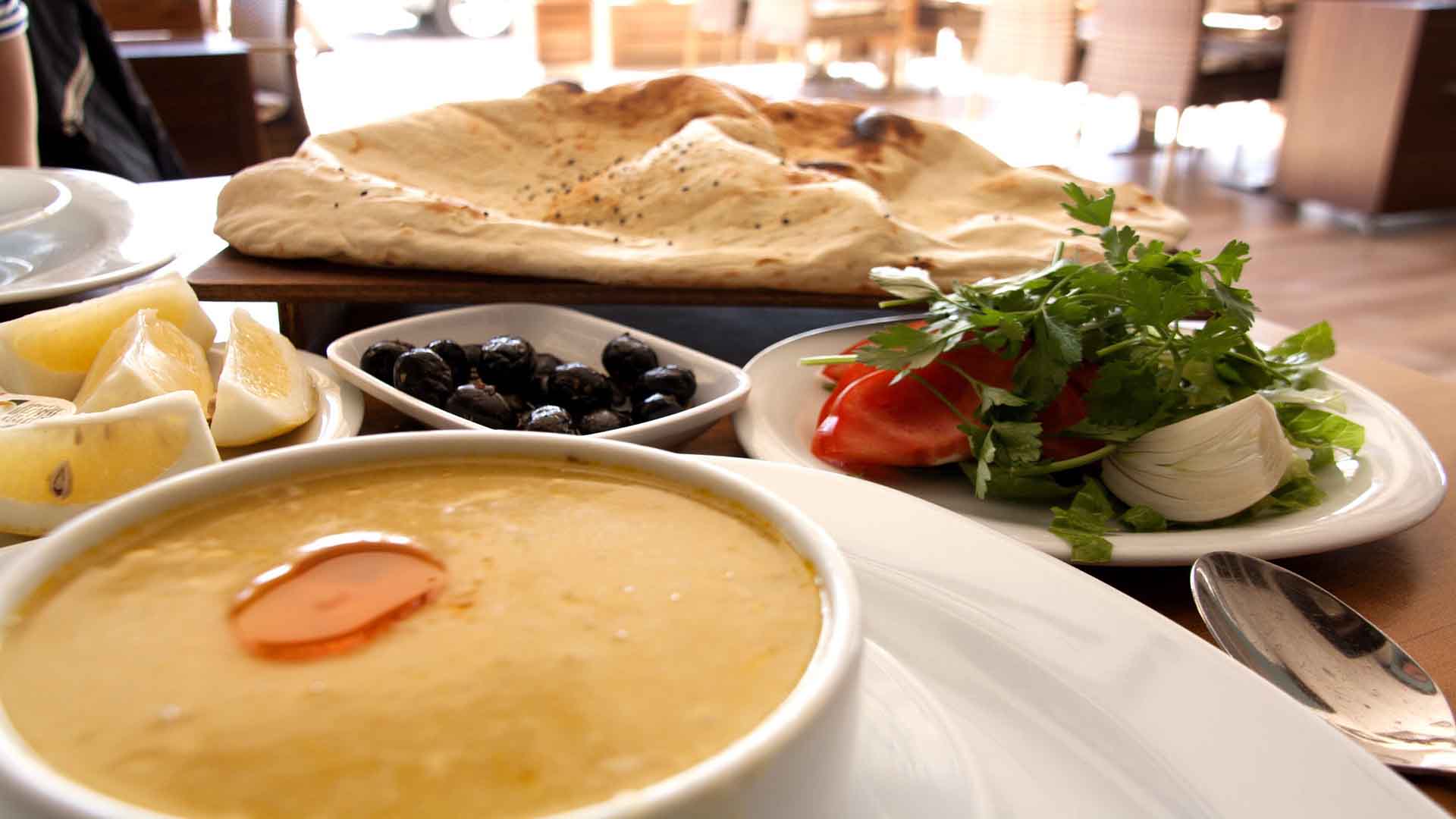 Turkish restaurants consist of cuisines that originate from an array of cultures, ranging from Eastern Europe to Central Asia. However, Turkish cuisines vary from city to city. Individuals look for a multi-course meal that starts off with mezes, a choice of many small appetizers. Starters usually help to form a splendid social environment that encourages others to talk, laugh and drink together. For instance, mezes include hummus with bread, olives, sarma and calamari.
Meals and Desserts
As well as mezes, Turkish cuisines include an abundance of pastries (lahmacun, börek) and breads (gözleme, pide, pogaça) to warm up taste buds before a main course. Afterwards comes the main meal i.e. typically based around well-prepared and seasoned meats. The mains are usually grilled on charcoal and cooked to perfection. Famous types of meat include Adana kebab, the famous dish of the Southern city of Adana which includes well-chopped lamb combined with parsley, herbs and spices. Consequently, other popular cuisines include lamb shish and pirzola (lamb chops). Frequently, pilav (rice), yogurt complements the grilled mains as a side food. Popular desserts include kunefe, a pastry covered in sweet syrup with cheese, and the thin, multi-layered baklava stuffed with pistachios originating from Gaziantep.
Drinks in Turkish Cuisine
As expected, food is of upmost importance when describing an excellent Turkish cuisine, however drinking with your food is also popular. Raki, a well-recognised drink, made of distilled aniseed and grapes. It often goes well with melon and a range of cheeses as part of a meze. In contrast, non-alcoholic beverages include Turkish çay (black tea), ayran (a savoury, yogurt drink) and salgam (turnip-based juice). With elegantly prepared food comes matchless atmosphere created by the friendly waiters, professional cooks, visually pleasing decorations and soothing Turkish music.
Unfortunately, the general view on Turkish cuisine does not do restaurants with charcoal grills any justice, as 'kebabs' are used as drunken slang after a night out. However, chefs that prepare Turkish foods often see the preparation and cooking process as a work of art. A majority of their time is put into preparation of the meat to provide a more tender and succulent taste to satisfy customers. We could easily argue that the Turkish-Mediterranean style charcoal is unarguably one of the best cuisines in the world.