July 2, 2019
Rize A Sophisticated and Inspiring Town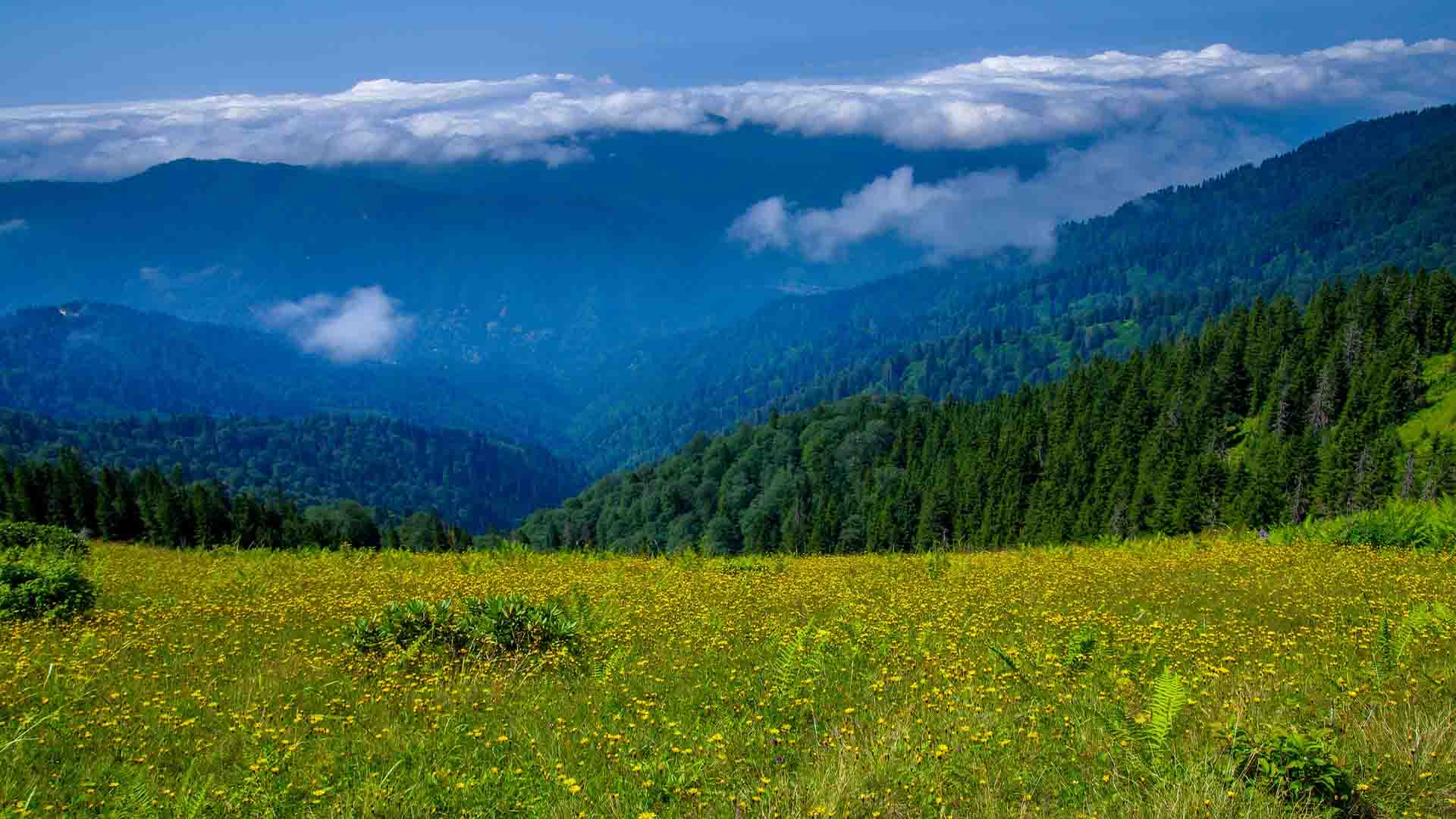 Taking away all your sadness and filling your heart with gladness, travelling makes you fall in love with this world. So if you want to fall in love with travelling, Rize located in central Anatolia region of Turkey is a must-see sight. With the phenomenon natural beauty, mountains, forests and plateaus the place offers delicious food and incredible parks. Moreover, hot waterfalls and splendid lakes complement the entire area.
Ziraat Park and Mosque
Riza is located on the coastline of black sea and is surrounded by tea shrubs. Similarly, the most visisted place is Ziraat Park that provides beautiful scenery of the area. Along with Ziraat park, Genoese Castle and the 16th century İslampaşa Kurşunlu Mosque are popular among local and international tourists for their breath-taking beauty.
Likewise Kaçkar Mountains National Park that lies on kackar Range, absolutely is an attention-seeking area due to its majestic beauty. Kaçkar Mountains are very popular place among tourist due to its striking natural beauty.
Historical and Political Significance of Rize
On the other hand, the historical and political significance of the area lies in Mataracı Mehmet Efendi Mansion and Atatürk Museum. Mataraci Mehmet effendi mansion is famed as it portrays the personal belongings of political leaders. While Ataturk Museum portrays the fabulous local architectural and inspiring art work of wood and stones.
Zil Castle(Kale-i-Zir) and Anzer
As we move from Rize towards east, we came across the two most beautiful valleys of Çamlıhemşin and Zil Castle (Kale-i Zir). On the contrary, Moving towards the south of Rize, a town named Anzer lies. With the enrichment of natural beauty, flora and faunas, this is best place for hiking and food lovers. Anzer is famous all over the world due to its production of honey that is delicious as well as nutritious.
Ikizdere Plateau and Ayder, Rize
Identically, another beautiful place called İkizdere Canyon lies between the Anzer and İkizdere plateaus. Moreover it is absolutely favorable place for hang-gliding providing a magnificent view of the area.
Another famous place of Rize is Ayder, enriched with greenery and representing culture of Laz and Hemsin. Awe-inspiring mountains in Ayder complement the old culture and style of the town. Other fantastic places in Rize are Çayeli and Pazar present on the coastlines, portraying the cultural touch to natural greenery and climate. Ardeşen are Fındıklı towns of Riza offering the breath-taking beauty are popular among the locals and international tourists.