July 19, 2019
Pamukkale A Marvel of Nature, Health & Beauty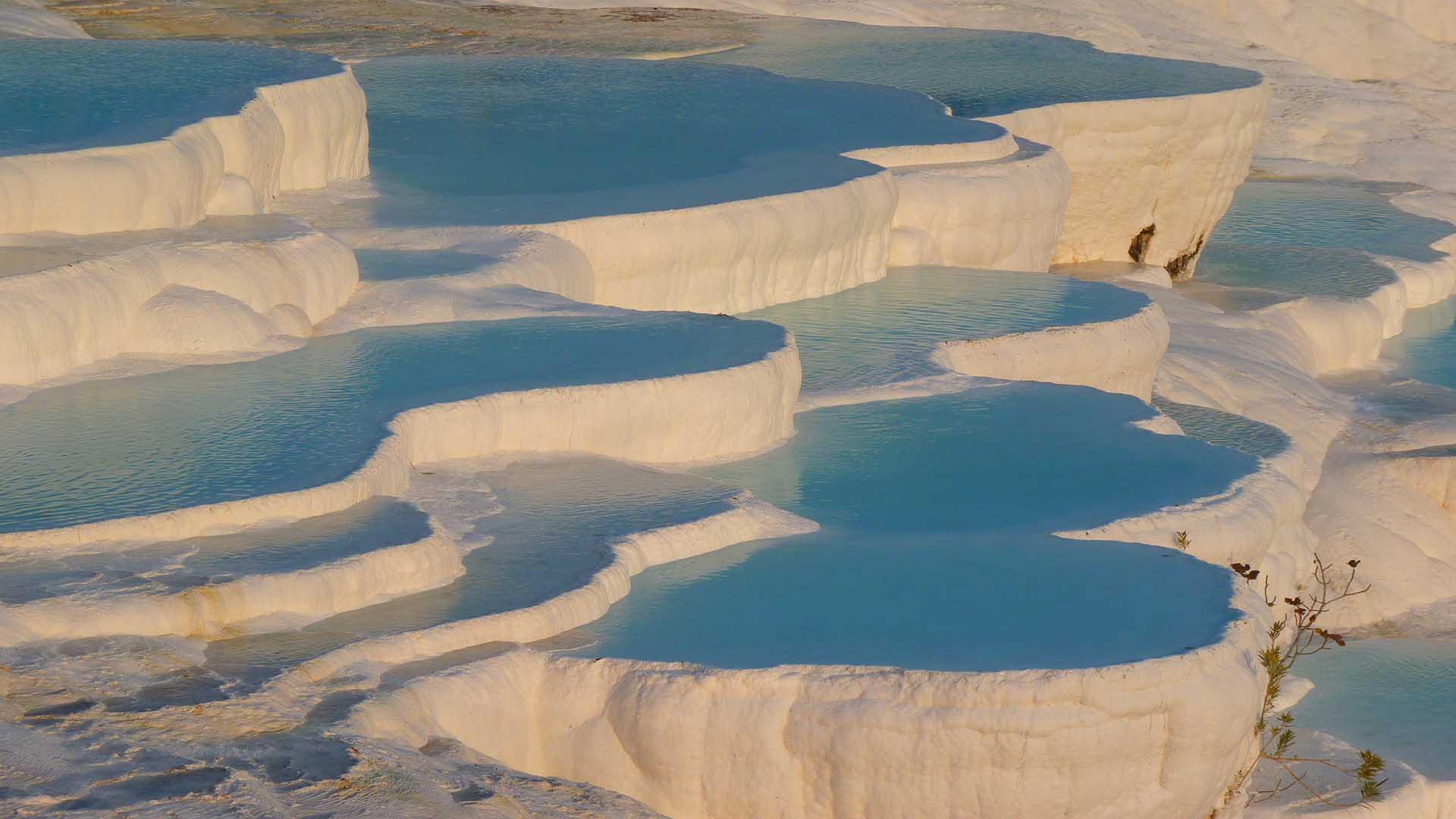 Pamukkale is present in every list of places that you want to see before your death. It is the place of attraction which is visited by approximately 2 million people every year.
Pamukkale is the place where nature played the role of artists. It resulted in amazing majestic beauty. The white cascade was similar to the frozen terraces and waterfalls. They were made by the waters of thermal springs that react with the air. Roman noticed its allure at first. The splendid Hierapolis old city was well-known close to the travertine by the Romans. The ancient ruins and unique travertine were present in the UNESCO World Heritage List.
2.000 Year Old Centre of Beauty and Health
Pamukkale attracts the tourists at the very first sight. The Paragon Kingdom made the city of Hierapolis almost 2.000 years ago. At that time, Hierapolis played a role as the thermal health center and tourists from multiple parts of Anatolia traveled to the city to get a balneal treatment in search of beauty or health.
Legendary Temples of Pamukkale
The old Hierapolis city has reached our times in a well-presented state. The Roman Baht House is the most frequented building of the past. Also, the same structure is used as an archaeological museum at present.
Many artifacts were unearthed by the excavations carried out in Hierapolis and other places of the past. Some of the statues and other things are on exhibition in the museum. You can check out the story of Pluto's gate. It was said to be the Gate of Hell during the Roman Era, very attractive.
Unique Sunset in Pamukkale
Pamukkale offers a lot of unique experience for the people who are going to visit this place. You can enjoy the amazing site made by the sunset which includes coloring the travertine in amazing hues. It is a worth-visiting experience. Some people also extend their visit.
How to Go ?
In the Pamukkale country, the travertine is present to the north side of Denizli city. there are several rail connections to Izmir, Istanbul, Ankara. The coaches offer connections to many important cities. There are many services of a minibus to Pamukkale from the coach terminal at the center of Denizli city. The Cardak Airport consists of two flights on a daily basis from and to Istanbul. For more updates, do not forget to visit our website.