January 14, 2020
The Other Part of Cyprus: North Nicosia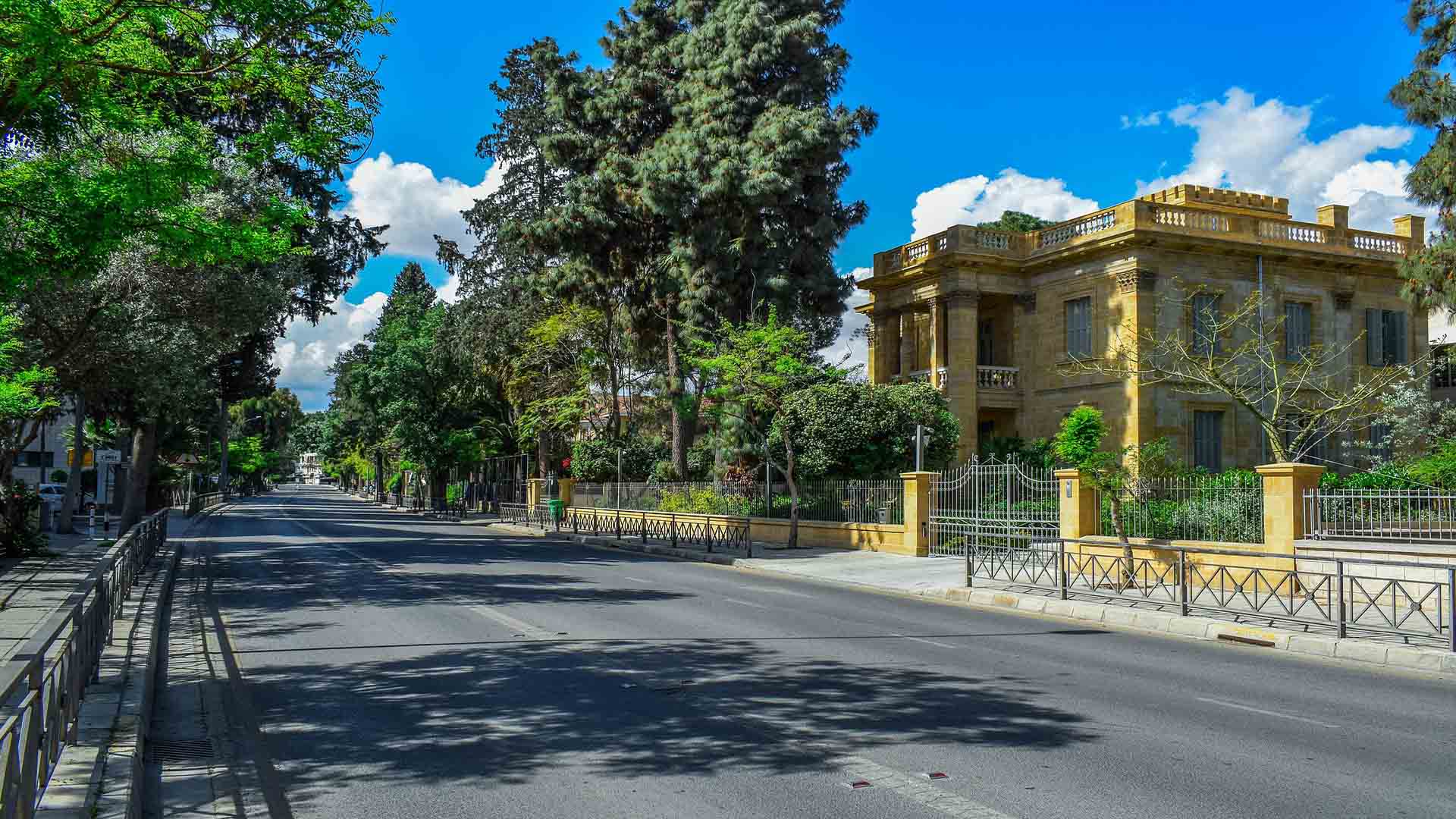 Introduction:
North Nicosia, located in Cyprus with as less population as 60,000 only, is rather dull as compared to south Nicosia. It is part of Cyprus with about a quarter of the population than the southern part of the city. There isn't a lot to see here regardless of the fact that both parts of the city shared the same Venetian wall for the longest time (until 1974). Turkish army while attacking like to make sure they are invading all the Turkish districts relating to their traditional roots
Coming to tourism, for independent travelers staying in the hostels, there are fixed prices. Turkish or British tour-operators, however, do not monopolize these prices in any way. Also perk of being a small place is that you don't have to go through unnecessary uphill battle during the time of arrival. However, driving on one-way roads all by yourself can be quite a chore.
Arrival:
If you choose to arrive by air you will land at Ercan airport. Which might seem overwhelmingly small but it is, in fact, enough for the present air traffic to north Cyprus. You will have to take a minibus from here to your resort if you are a part of some package. Since there is neither public bus service available at the airport nor any booths where you can rent a car. However, you can always take a taxi from one of the two stops between Kyrenia and Famagusta to the North. Also, it's important to encounter that there is neither any currency exchanging booths in the airport nor a restaurant except one or two coffee shops.
If you are coming by road you can opt for one of the two routes i.e. from Famagusta or from Kyrenia. However, grouped buses are available if you are visiting from abroad, which will take you from west to east. You move across from town to town following the route of Kyrenia to Nicosia to Famagusta respectively visiting each district one by one.
Important Information:
There is a tourist information office on the ground floor of the Kyrenia gate's guardroom. However, their ministry headquarters is in Gelibolu district. You can visit the entire north Nicosia in a single day and the best part is that you don't even need a bus for this part of Cyprus in fact it is suggested to buckle up those shoes and walk around the city. Since the urban renewal is limited to some bazars only you can see visible signs of the influence of army and the war history in the district.
Worth Visiting Sites
There is five main bulwarks in the region in total which aren't much into use under the influence of the Turkish army as compared to Greeks. For example, the present-day North Cypriot presidential palace used to vice presidential residence in republican days. The Kyrenia gate between two bulwarks was a glorious gateway to the Turkish region once but now it is of no use.
There Is a Martyrs' Memorial in the south of side-streets of tekke. Founded in 1963, it symbolizes the last sign of the sacrificed lives of north Cyprus. If you notice, the commercial areas of this place represent the southern culture and will remind you of southern Nicosia. However, natives take advantage of it because of being cheaper in prices as compared to the markets especially when it comes to clothing. The closest you can get to Turkish life in Nicosia is in Ataturk Meydani. And that's not just about the present era it has maintained its culture from the ottoman days. But of course, now it reflects British heritage as well.
Another worth mentioning part of the city is the Buyuk Hamam. It is located off the southeast of the street called Asmaalti. The word 'hamam' means a public bath. It is the largest hamam in Nicosia with was once a church back in the fourteenth century. It operates from 7:00 a.m. to 10:30 p.m. every day, only for men.
Hans:
There are different inns present all across the island which were once used by traveling merchants for their stay. But since there is no sign of those merchants in the south so while visiting north don't miss a chance to see one. These inns are called 'hans'. One of the earliest and most beautiful han is Buyuk Han. When in north Nicosia never miss the famous bazaars. Arasta Sokagi, is the hub of north Nicosia's shopping district. Here you can find an excellent quality of cloth (especially jeans) at really cheap prices. The word 'arasta' means a bazaar either as a single unit or as a market associated to a mosque to generate funds. Moreover, there is a part of Girne Caddesi known as 'Former Women's Bazaar'. This bazaar specifically had items for women's clothing and other household accessories.
Bedesten:
Another worth mentioning building is the Bedesten. Situated between Selimiye Camii and the bazaars protects the medieval tombstones. If we look into history, we find out that it was a Byzantine church back in the sixth century. But in Ottoman-era it became a grain and cloth market. Here is the fun fact: the word "bedesten" literally means the jewellery market. Here you will find a Middle Ages Tombstone Museum in the northeast of bedesten which once was the residence of a local imam.
Selimiye Camii:
Originally build as Roman Catholic cathedral of Ayia Sofia, it is now known as Selimiye Camii. It is the finest creation of French masons and Crusades. It took almost 150 years to construct this glorious building (1209-1326). Coming down towards ottoman conquest in 1570, we see that they tried to destroy every inch of the cathedral. Very few stones managed to escape from their wrath. Ever since then, it is a mosque so you should follow the dress code if you intend to pay a visit. Other famous buildings around the city which might grab your attention are:
Sultan Mehmut Library (behind Selimiye Camii)
Lapidary Museum
Haydarpasa Camii
Yeni Camii
Ayios Loukas
Arabahmet Camii
Darvis Pasa Museum
The hotel facilities are pretty disappointing as there is almost no tourists staying in the city however the restaurant and food are way better.
Internal link: https://turkish.co.uk/north-nicosia-cyprus/ ‎
Outbound link: https://en.wikipedia.org/wiki/North_Nicosia