July 19, 2019
Nemrut Heritage of Commagene Kingdom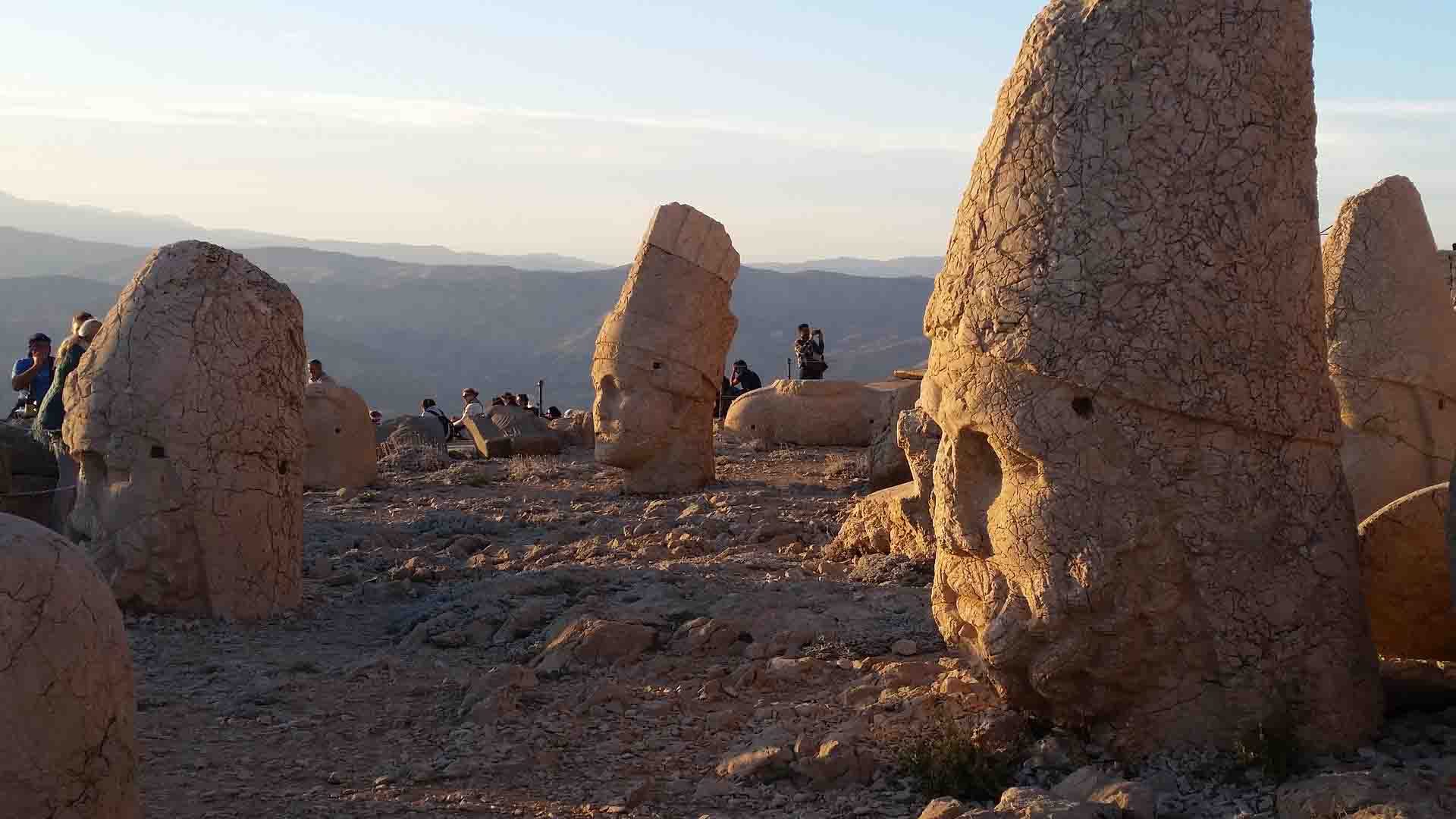 Nemrut is also famous as Mount Nemrut. It is among the high tops of the Mesopotamia. Its peak is at 2,206 meters above sea level. It consists of the tomb of King Antiochus I of Commagene.
The huge statues of gods, each is 10 meters tall and each weighs 6 tons. It shows what type of super-human effort utilized on the tomb construction. The main material used were boulders. They took up to the mountain from the valley. Similarly, there are pieces of crushed rock to gather over the chief tomb chamber to make a 50-meter high cone. It had a base with a diameter of 150 meters. This scheme has shown to be best and get rid of robbers which access to the inner sanctum. Yet, the tomb chamber is to be accessed. Treasures inside Nemrut are the awaiting discovery. Hence, the sanctuary and the statues of gods are considered unique. It was present on the UNESCO List of World Heritage.
Nemrut, the Heritage of Commagene Kingdom
The Commagene Kingdom rules the area for approximately 2 centuries between 109 BC and 72 AD. It seems to be an amazing civilization that involves the beliefs and cultures of the Persian and Macedonian civilization. It also reveals that the founder of the kingdom, Mithridates I Callinicus has inherited lineage that derives from both Alexander the Great of the Kingdom of Macedon and Darius the Great of Achaemenid Empire. The relationship between both has a bearing on this process.
The Commagene Kingdom of Nemrut was the most influential state of the region. The other buildings of its remarkable heritage could be seen in the province of Adıyaman. The funeral place of female members of the Commagene royal family, which is famous as the Giant Eagle Royal Tumulus.
It is decorated with the four tall pedestals – one of them stand erect with a sculpture of an eagle on the top. It is Necropolis of Perre was present on the largest settlements where there were unearthed floor mosaics. Arsameja is among the temene of the Kingdom where once the palaces were present.
How to Go?
The Mount Nemrut Tumulus is present in Kahta country. It is situated 86 km towards the east of Adıyaman city. You can schedule a flight to the airport of Adiyaman from Ankara and Istanbul. April to October is the right time for the ascent to the Mount. For more updates, visit our Website.