August 14, 2019
Kutahya Town of Ancient Temples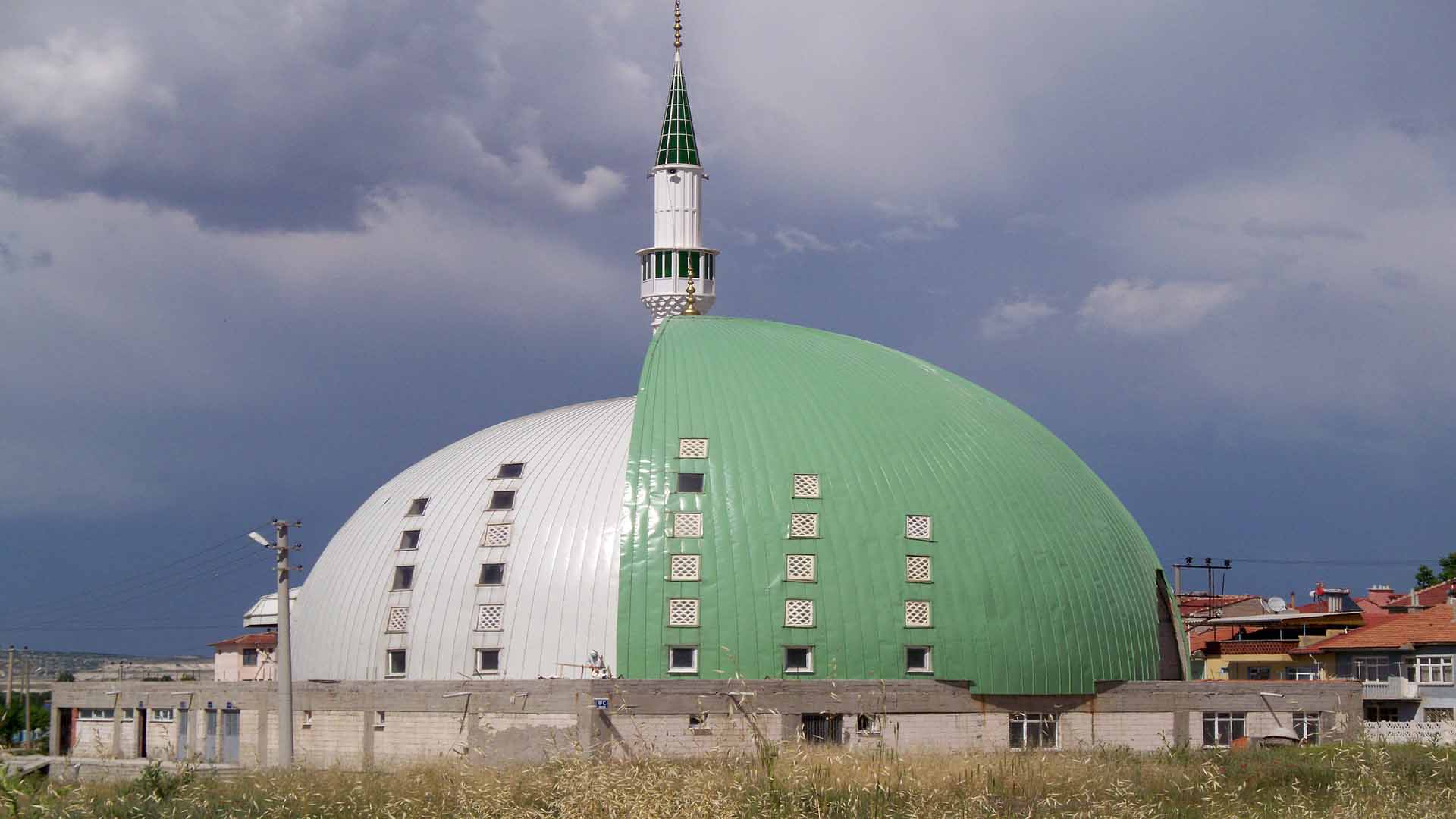 Kütahya is one of the most beautiful city situated in the Aegean region of Turkey. Kutahya has been home to many historical nations which reflects in ancient buildings of the town. The city has a kind of history charm and represents many civilizations and historical architecture.
Inspiring Mosques in Kutahya
Kutahya is a town of ancient mosques and temples. The mosques in the town represent many civilizations and empires. Moreover, Mosque are historically significant and represents best Muslim architecture.
Kutahya Kurşunlu Mosque is one of the most famous mosques of Kutahya. Furthermore, the mosque is located in a residential area f the city but is different from other buildings for its rectangular shape and architecture. At the same time, Lala Hüseyin Paşa Mosque is another famous mosque of the city. The mosque is named after the Lala Hüseyin Pasha, who was the governor of Kutahya in 1566.
Other famous mosques includes Ulu Mosque Sakahanesi, Çatal Çeşme Mosque, Hıdırlık Masjid, Yoncalı Masjid, Saadettin Mosque (Saadet Mosque), Takvacılar Mosque (Timurtas Pasha Mosque), Saray Mosque (Hisar Bey 'I Son Mustafa Mosque), Ahirardi Mosque (Dilsizoglu Haci Ibrahim Mosque) and Balikli Mosque.
Green mosque is one of the most inspiring mosques of kutahya. Generally, the mosque counts among one of the most unique example of of Anatolian Turkish architecture in the early period. Furthermore, the Sultanbağı Çatalçeşme Masjid (Ahi Aslan Masjid), Ali (Alo) Pasha Mosque, Mollabey Mosque and Complex, Çinili Mosque and Karagöz Ahmet Pasha Mosque and Madrasa are popular mosques of the town.
Worth-Visiting Mosques in Kutahaya
Moreover, the Hezar Dinari Masjid (Ergun Celebi Tomb), Meydan Mosque (Aslan Bey Mosque), Hatuniye Mosque and Sultanbağı Hisaraltı Masjid are best examples of Muslim architecture.Similarly, the Masjid of Cedid (Masjid of Yeni Mahalle),), Molla Halil Masjid (Kazasker Masjid), Bülbül Masjid (Yakup Çavuş Masjid), Küpecik Mosque, Sengül Mosque (Celal Efendi Masjid) and Kaditler Mosque are famous mosques of Kutahya. Other inspiring mosques includes Camel Bed Masjid, Karadonlu Masjid (Pirler Neighborhood Masjid), Ahi Evren Masjid (Hacı Evren Masjid) and Mevlevihane Dönenler Mosque.
Castles
Kütahya is famous for its historical significance. It represents ancient civilization with unique charm. The Kütahya Castle is one of the best example of ancient historical significance of Kutahya city. Moreover, the castle is easily accessible by car. Furthermore, there is a restaurant on the top of castle. Similarly, historians believe that the castle was first made by Byzantine in 8th and 12th century, and then by Turkish tribe Germanioğlu in 13th and 14th century.
Refreshing Baths and Spas
There are many relaxed bath and spa in Kutahya. The most famous is Yoncalı Bath that is clean and fresh. The Eydemir Bath (Elvan Bey Bath) and Saray Bath also offers refreshment and relaxation. Furthermore, the Kemer Bath, Yeni Mahalle Bath (Cedid Mahellesi Bath), Balikli Bath (Rustem Pasha Bath), Lala Huseyin Pasha Bath and Sengul Bath are also famous baths of the city. At the same time, there are relaxed and luxurious hotel offering pools and restaurants.
Historical Places in Kutahya
The Tiled Fountain, Kapan Han and Aizanoi Antique City are famous for tourism. The areas flood by tourists mainly in summers. The tourists also enjoy the Tellal Fountain and Hürriyet Fountain. Similarly, Big and Small Bedesten, Government House, Ancient Bridges, Aizanoi Ancient City, Phrygian Valley, Columned Road and stadiums of the town are popular among tourists. Furthermore, an exchange Building in the city is considered as first ever exchange building.
Temple of Zeus
The temple of Zeus is one of the most significant and religious area of the city. The temple is located at Aizanoi and represents ancient classical architecture. Moreover, the temple has lofty columns, a porch and a cult statue of a god or goddess. Furthermore, the classical architecture and the historical significance of the temple attracts tourist all over the world. The temple is must see sight of the city.
Famous Food of Kutahya
Kutahya is rich in food dishes, soups and Beverages. There are many local dishes that are delicious and nutrient. Moreover, the most famous soups are Miyane Soup, Tutucu Soup, Cranberry Soup, Boring Soup, Tahini Bun, Ogmac Soup, Tarhana Soup, Chin Soup Soup, Yoghurt Turn Soup and Tekke Soup. Furthermore, the most famous local dishes include Prayer Bite, Şibitli Chicken Tridi, Dolamber Pastry, Cimcik, Turkish delight, Mince Sini Ravioli, Spinach Shibite, Mince Puff Pastry, Stuffed Ilibada, Tuna and Wrap Dough Stuffed.
Tourists also loves the tastes of Tahini Bun,Leaf Wrap, Stew, Cube Meat, Onion Stuffed with Olive Oil, Kutahya Style Roasting, Hekmane Plum Compote, Lentil Rice, Goji Turmeric Rice, Tas Kebab with Rice and Güllaç. On the other hand, local and international tourists exalt sweets and desserts. The delicious dishes include Hoşmerim, Halva, Home Baklava, Pastry Dessert, Peluze, Bad Dessert, Flour Halva, Water Custard, Stuffed and Pumpkin Dessert.
At the same, the famous beverages of the town are Sherbet, Rose Syrup and Poppy. Moreover, other famous agricultural products are Grain, Poppy and Legumes.