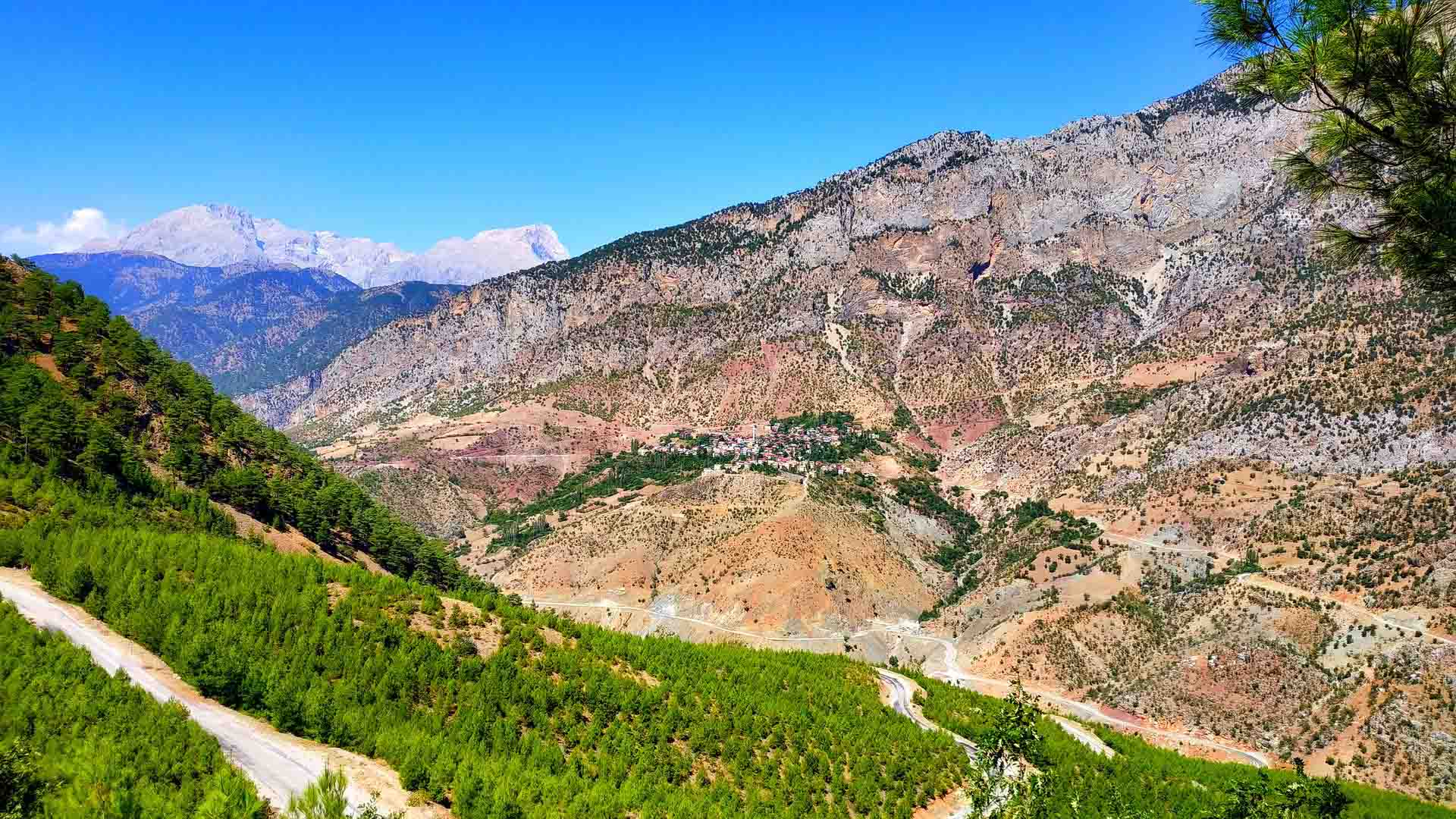 Kayseri, a large industrialized city, lies in Central Anatolia, Turkey. It is considered a volcanic city because it is located at the foot of the extinct volcanic Mount Erciyes. This city cites in the first ranks among Turkey's cities that fit the definition of Anatolian Tigers. Winters are cold and snowy, while summers are hot and dry. Rainfall occurs mostly during the spring, early summer and late autumn. The city was established in an oval area and is rich in plains. While plains cover steppe plants, forests are in high places and generally have steppe vegetation. The city well-developed in the fields of trade, industry, culture, and education. Kayseri is home to 1 private and 2 state universities.
Brief History
Ruled by Hittites and Eastern Roman Empire, Kayseri eventually yielded to Islamic rule. The city renowned as Caesarea by the Arabs and later Kayseri by the Seljuk Turks when Alp Arslan captured it in 1067. By 1515, the city finally fell to Ottoman Empire. So, there were three golden ages for Kayseri. The first, dating to 2000 BC, was when the city was a trade post between the Assyrians and the Hittites. The second golden age came during the Roman rule (1st to 11th centuries). The third golden age was during the reign of Seljuks (1178–1243), when the city was the second capital of the state.
Famous Cuisine in Kayseri
The city's famous dishes involve Gold pouch, Acid, Quince tahini leaf wrap, Cheddar bread, Fenugreek bread, Pastry dish, Knotted dessert, Kayseri ravioli, Kayseri tiridi, Kayseri lubrication, Lead vaccine, Braided rice, Palace rice, Sausage dumplings, Yoghurt dessert. It is also renowned for making Manti which is extremely popular among locals and tourists both. Nevzine is a traditional dessert here.
Agricultural Products
This land is rich with regards to agricultural produce. it yields pear, barley, wheat, vetch, walnut, rye, apple, plum, bean, apricot, mahlut, lentil, chickpea, potato, onion, sugar beet, grape, cherry, and turmeric.
Historical Places in Kayseri
Grand Bazaar, Hunat Hatun Complex, Gevher Nesibe (Medicine Museum) are the historic landmarks of Seljuk rule. Hunat Hatun Mosque and Külliye were built in 1238 by Sultana Hunat Hatun, who was the wife of the Anatolian Seljuk Sultan Alaeddin Keykubad I. Şifahanesi Alaca Kümbet, Ali Mountain Underground City, Bürüngüz Mosque, Erciyes Mountain, , Güpgüpoğlu Mansion, and Kazılar Bazaar, Kapuzbaşı Waterfall, Archeology Museum, Atatürk House, Kayseri Republic Square, Kayseri Castle, Kayseri Clock Tower, Kursunlu Mosque, Virgin Mary Church, Mimar Sinan House, Sahabiye Madrasah, Soganli Ruins, Sultansazligi, Talas, Historical Kayseri Neighborhood, Zeynel Abidin Tomb.
Districts
The city of Kayseri consists of sixteen metropolitan districts: Akkışla, Bünyan, Develi, Felâhiye, Hacılar, İncesu, Kocasinan, Melikgâzi, Özvatan, Pınarbaşı, Sarıoğlan, Sarız, Talas, Tomarza, Yahyâlı, and Yeşilhisar.