July 22, 2019
Istanbul The City of Diversity and Architecture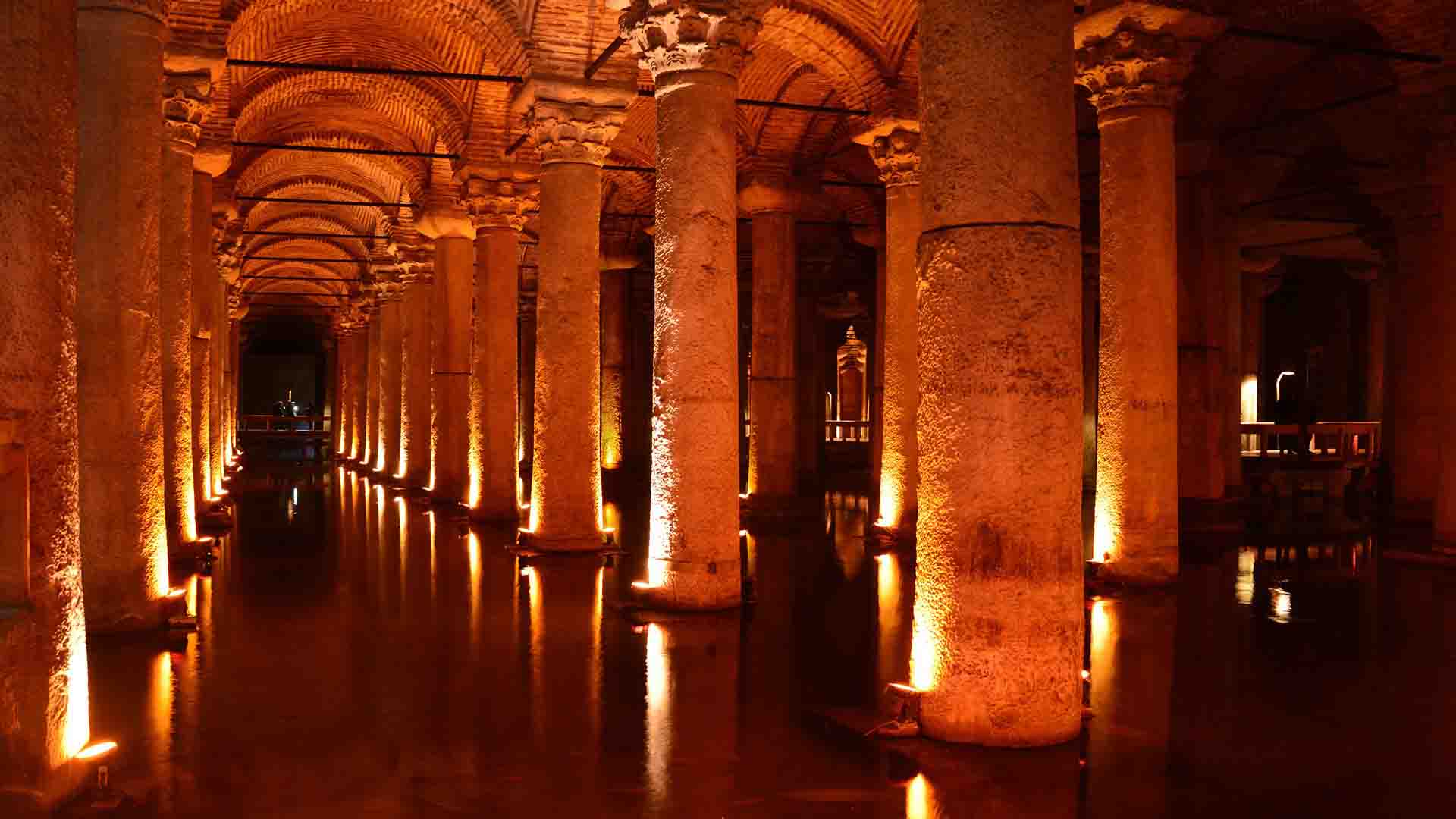 Here's to the city of beauty, the city of lights, the city of love, I am talking about no other than the charming city of Turkey, Istanbul. In the heart of Turkey, lies the beautiful city Istanbul, a city full of colors, cultures, traditions, food and lively lifestyle. It's a city that has been home to different cultures and different religions for decades.
Cosmopolitan city
Istanbul, that connects the Europe and Asia hosted many innovations since its beginning. Istanbul has hosted many cultures, religions and civilizations and has become cosmopolitan society. Although this city has developed in almost every subject for thousands of years, but it became independent after declaration of the republic on 29 October 1923.
History of Istanbul
Istanbul has witnesses many rules over thousands of years. It has been home to many cultures and civilizations. In ancient times Istanbul was known as Byzantion. Moreover, it is said that the first settlement is called Yenikapı. The history of Yenikapı dates back three hundred thousand years. Similarly as Byzantine Empire ruled over Istanbul for a thousand year, till today few Byzatine buildings left that attracts tourists. At the same time, the most significant of these is the Hagia Sophia Museum in Eminönü. From Byzatine to Ottoman Empire, Istanbul has been ruled under many kings that one way or the other, contributed in the development of the city. On September 14, 1509, an earth quake occurred that results in destruction and damage of the entire city. Later, Beyazid rebuilt the city.
Seas and Palaces
The city is surrounded by the seas on three sides that give magnificent beauty to the city. It connects the European continent to Asian continent. The city has magnificent islands, modern buildings and beautiful palaces. The most important palace is Beylerbeyi Palace. Moreover, the word Beylerbeyi means Lord of Lords" and the palace is located in neighborhood of Üsküdar district in Istanbul. Similarly, other stunning palaces include Dolmabahçe Palace and Topkapi Palace.
On the other hand, in Istanbul there are many comfortable and luxurious hotels and restaurants along sea side. Furthermore, it is the city of strong and diligent social, cultural, economic and historical backgrounds.
Fener Greek High School
As cosmopolitan city, Istanbul has been home to diverse cultures and civilizations. Due to this fact, there are many old buildings and institutes representing ancient civilizations. One of the oldest surviving and most prestigious Greek school in Istanbul is Phanar Greek School or Fener Greek high school. The school is known as the Great School of the Nation and is one of the major place for tourism. Other tourist spots include Aya Yorgi Monastery, Kuleli Military High School and Heybeliada Seminary School.
Inspiring Mosques in Istanbul
Istanbul is famous for inspiring mosques that represents world's best architecture. The art and architecture of the mosques amazes its tourists by its detailed work. Sultan Ahmed Mosque located in district Fatih is the most significant mosque. This is one of the most historic and significant mosque of Istanbul. The mosque reflects the Ottoman and Muslim architecture and is also commonly popular as Blue Mosque. Another significant and historic mosque is Süleymaniye Mosque. Basically, it is an Ottoman imperial mosque located in the district of Fatih in Istanbul. Moreover, Suleiman the Magnificent commissioned the mosque and designed it by the imperial architect and civil engineer Mimar Sinan in 1550-1557.
Anatolian Fortress and Adile Sultan Pavilion
Anatolian Fortress is a medieval Fortress located in Beykoz district and is one of the oldest surviving Turkish architectural structures Of Istanbul. On the other hand, Adile Sultan Pavilion is another popular and artistic place of the Istanbul. Moreover, Ottoman princess Adile Sultan resided in this palace.
Other most famous tourist spot of Istanbul includes Aya Yorgi Monastery, Galata Tower, Haydarpaşa Railway Station, , Hıdiv Kasrı, Grand Bazaar, Maiden Tower, Basilica Cistern, and Yoros Castle.
Economic Centre and Industrial Backbone
Istanbul lies in the heart of Turkey, has been economic centre as well as industrial background of the country. Since Istanbul has been the capital of multiple empires for decades, it has always been the centre of the economy from the past to the present. Indeed, Istanbul is capital of Turkey's Exports and Imports with the rest of the world.
Beside the fact that city is rich in factories and industries, it also has agricultural side. The city produces the Barley, Sunflower, Broad Bean, Wheat, Paddy, Bean, Vetch, Corn, Chickpea, Potato, Sugar Beet, Alfalfa and Oat. The climate of Mediterranean, Anatolian, Balkan and Black Sea amplifies production. Furthermore, there are few forests as well in Istanbul; most famous of them is Belgrade Forest.
Famous Food of Istanbul
Istanbul has variety of delicious food that is both healthy and tasty. Similarly, most famous foods are Almond Butter, Fish Bread, Pastry, Istanbul Pilaf, Kanlıca Yoghurt, Milk Bagels and Sultanahmet Köftesi.