June 25, 2019
Edirne A must-visit city.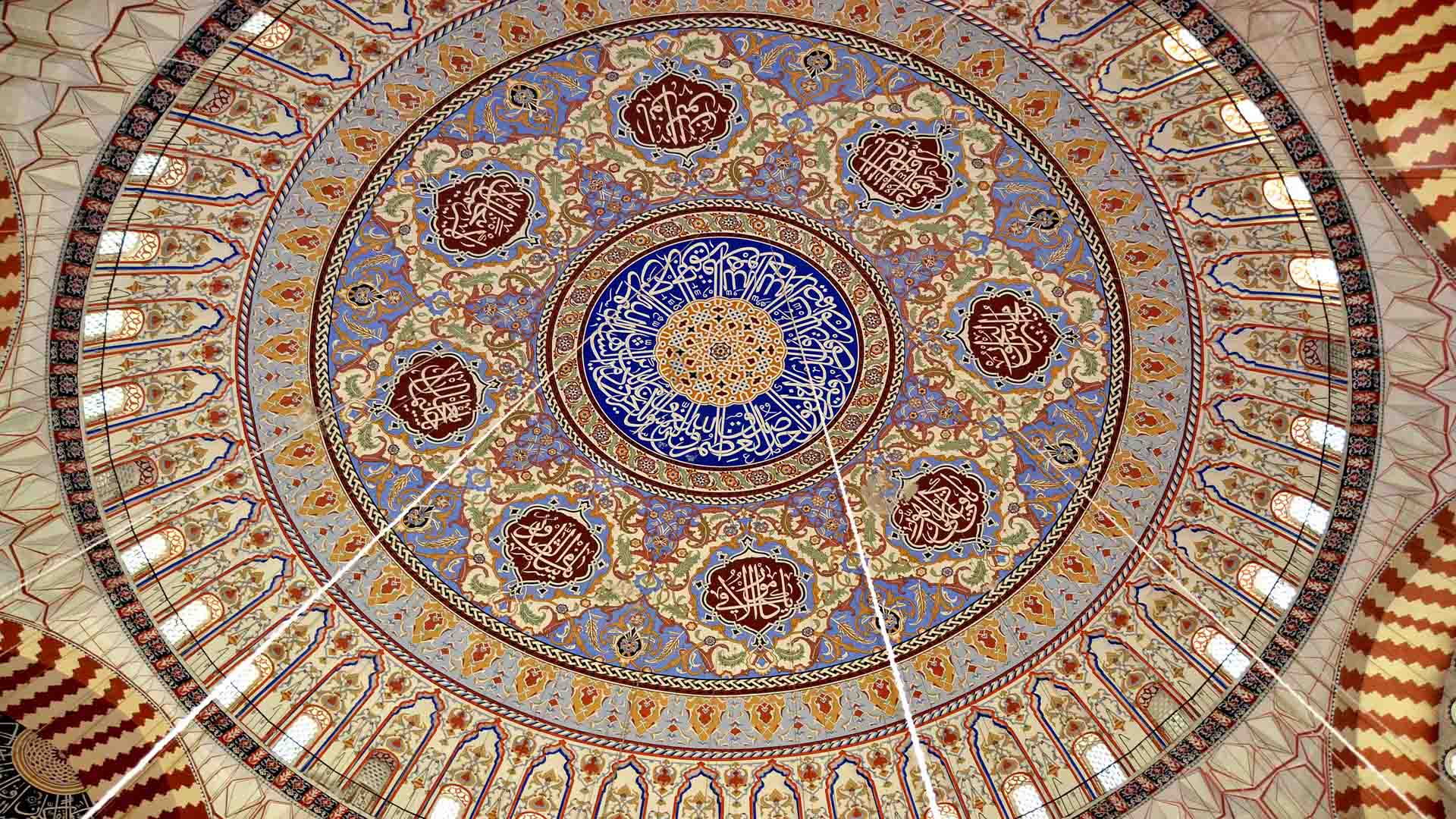 Edirne; (historically known as Adrianople) is located in the Eastern Trace where the Tunca and Meriç rivers meet. The city shares borders with Greece and Bulgaria and only three hours drive from Istanbul. Edirne witnessed great changes throughout history. Roman Emperor Hadrian named it Hadrianople after rebuilding it . Following the division of the Roman Empire,  the Byzantines took over the city. Ultimately in 1361, Sultan Murat I added Edirne to the Ottoman Empire. Ottoman's promoted Edirne to be their capital. During their peak times, the city played an important role for the Ottoman Army while expanding to Balkans. Edirne kept its status as capital for nearly 100 years, until the occupation of Istanbul in 1453. Edirne: one of the top seven largest cities in Europe during the 18th century, accommodates many religious complexes, bridges, old bazaars, caravansarys, baths, and palaces. This very rich history qualifies Edirne as a must-visit city.
Charming Mosques of Edirne
The Eski (Old) Mosque; is the oldest Ottoman structure in Edirne. Built during Mehmet I era between 1403 and 1414 and located in the historical city centre. It is roofed with nine domes, and has an arched main portal with colourful stones. The mosque has beautiful engravings of huge calligraphy which reflects the beauty of Turkish fine arts. The Uc Şerefeli Mosque; built on Murat II era between 1438 and 1447.  The northwest minaret has three galleries, hence the name Uc Serefeli mosque originates from. It was the highest minaret until those of the Selimiye Mosque also in Edirne eclipsed it. The Selimiye Mosque; Commissioned by Sultan Selim II, and built by the famous imperial architect Mimar Sinan (at the age of 80) between 1568-1575. Sinan quoted Selimiye as his "masterpiece" . Rightly so as it stands one of the highest achievements of Islamic architecture. Built at the peak of Ottoman power, the mosque is located in the centre of a Kulliye (hospital,baths,school & library).
Edirne, Kırkpınar Oil Wrestling
Oil wrestling; a Turkish national sport and a very competitive wrestling tournament. It is made more difficult as contenders douse themselves with olive oil before entering the grassy ring. Pehlivan (meaning hero) is the traditional name given to each wrestler, where the winner is called Bas (top) pehlivan. Pehlivans wear tight short leather trousers called "Kispet". They wrestle for the Golden Belt in order to earn the most prestigious title "Bas Pehlivan".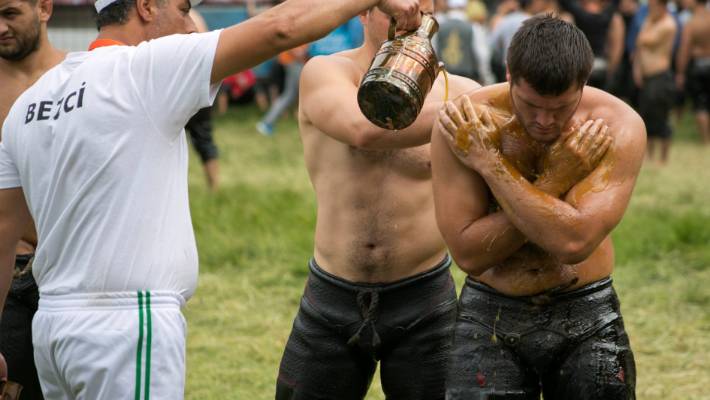 Kirkpinar Oil Wrestling in Edirne is recognised by Unesco Cultural Heritage as one of the oldest sport manifestations in the world dating back to 1357. In conclusion, Kirkpinar Oil Wrestling is one of a kind traditional tournament with festival atmosphere. The roar of the crowd, the excitement, food and drinks makes it once in a lifetime experience.