December 10, 2019
Bodrum 6 Districts that Dominate the Property Market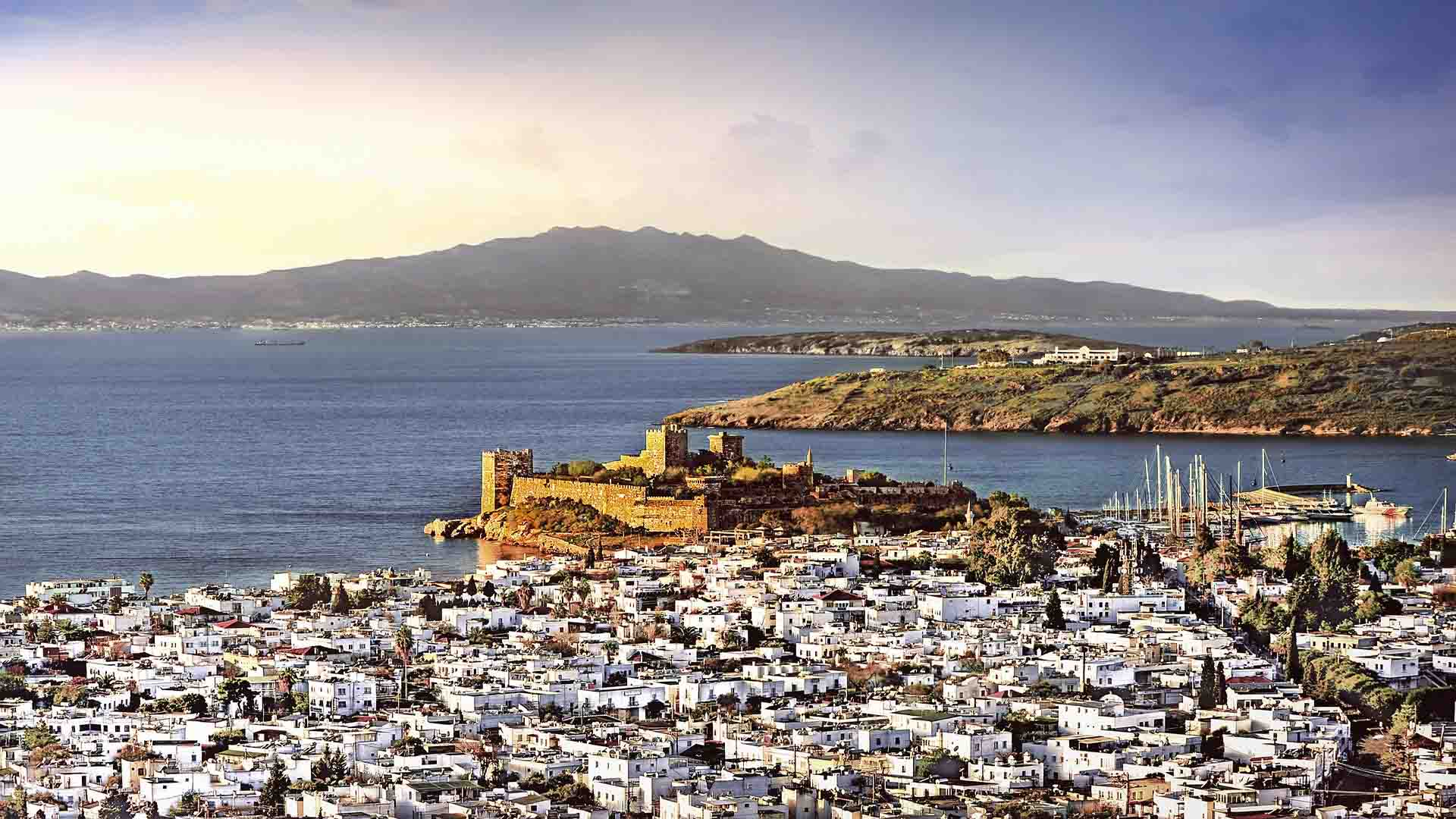 Many districts of Bodrum have impressive portfolios of apartments and villas at reasonable prices. Enriched with cultures and colors of life, the districts of Bodrum are emerging as active players in the real estate market of Turkey. The Bodrum Peninsula and landmark Saint Peters Castle has always been favorite spot for tourist all over the world.
The charm of business, commercial, the low key budget lifestyle, stunning natural beauty, and the carefree fun is the core theme of Bodrum. The magnificent sandy beaches, beautiful bays, vibrant shopping spots and the beautiful art as well cultural scene have made Bodrum a dream place.
Many districts of Bodrum are playing an active role in the real estate market and buyers are looking up to this district for dream place. Both commercial and residential apartments as well as villas have captured the international attention.
The portfolio presents the variety of best areas for property buyers but if you are confused about the choice of district, then we are here to help by giving the honest suggestions.
Yalikavak: The King of Bodrum
Charming and luxury lifestyle to the old town, Yalikavak is truly a stunning place of multicultural and lifestyles. On one hand, the city is a famous holiday spot due to its ultra modern palmarina and luxury resorts. On the other hand, its reputation has reached to maximum due to its old towns, fishing villages and local mega yacht that gives the nostalgic vibes.
Previously a small fishing village, then popular holiday resort, Yalikavak put itself in first position when the local mega yacht, ultramodern Palmarina opened its doors. Welcoming luxury yachts from all over the world, it enhanced Yalikavak's reputation to maximum potential.
The old town and harbor parts are attracted to people for their natural beauty, calm life and vibes of ancient culture. What makes Yalikavak's addictive are its luxurious life that provides social gatherings, night life and lively lifestyle.
The beaches and the golden sand attract many tourists in summer. The easy transport system gives access to the entire local must see sights and delicious food. Combining this with natural beauty, the Yalikavak is a popular tourist spot indeed.
Gumusluk: Don't Underestimate This District
Gumusluk is said to be Bodrum's best-kept secret, the area offers relaxed lifestyle in surreal atmosphere. At the main stream level, the area is not popular but it is rising on the real estate market. Relaxed, calm and comfortable vibes complements the small rustic village.
It is generally believed that the region is carefree to an extent that even if the entire world apart, the people of this area will still carry on their normal lives. The magnificent landmark rabbit island and the delicious sea food in unearthly relaxed atmosphere make Gumusulk popular.
If you desire to have a spacious family home while enjoying the stunning Aegean Sea views with constant cool breeze, you are at the best place. On the other hand, the portfolio of this region is not as extensive as other district but it does provide a peaceful lifestyle having sensational experience with nature. It provides marvelous apartments and villas.
As Gumusluk's is small in size, there are few selections of bars, restaurants, and shopping centers.
Bodrum Town District: An Old Favorite
Many people are familiar with places like Yalikavak and Gumusluk which have reinvented themselves to capture international attention, but Bodrum has its own uniqueness and beauty. It is a time-honored favorite town with more choices of bars, restaurants, and shops and most importantly the stunning pinnacle hub of sailing as seen in the luxury yachts lining the marina.
Bodrum is truly an ideal destination for non-car drivers providing a comprehensive transport network on their doorstep. The airport is just 40 minutes' drive away and the local bus station provides transport to the rest of Turkey through very cheap and frequent bus schedules.
If you are interested in finding the traditional and cultural side of Bodrum, than you should visit the old towns that reflect the history as a small fishing village and wander the backstreets of the town. This is the inspiring nightlife scene and a place to witness the traditional eateries and small boutique shops and galleries.
On the other hand, the modern Bodrum beckons provides you the rooftop fine dining restaurants and international brand shopping names. Moreover, the Property buyers in Bodrum town will be willing to pay a higher price per square meter comparing too many other districts because it is hub of the peninsula and an established market with high liquidity.
Gundogan: A Turkish Favorite
Many foreigners might not have heard about this place but if you ask, Turks it's one of their most favorite destination. Turks love to spend their vacations here for its magnificent natural beauty and hill stations and own homes in Gundogan, Bodrum. This the beautiful place for holiday makers and house hunters.
From may to October, the city I crowded with flock to enjoy hills side location. The delicious food at small returners and bars complements the magnificent natural beauty around. Moreover, as its name means sunrise this is truly an ideal place to buy property if you love to wake up to an awe-inspiring view as first thing in the morning.
Gundogan's reputation differs from both its neighbors Yalikavak and Golturkbuku. This place is an ideal destination not only for it's up market and luxurious lifestyle but due to its traditional Turkish charm and the seaside lifestyle. The water spots are best for youngsters, photographers and divers.
Gundogan is not a big city that's why you will have a limited choice of bars, restaurants and shops. If you want large shopping malls and big restaurants, you can take a bus and go to nearby areas that are not too far.
Traditional and Modern Gokcebel
Gokcebel is another beautiful district famous among foreign house buyers while it also offers two neighborhoods to choose from. The small but attractive portfolio of the old sides, that is quiet and is composed of hillside made-up of traditional stone houses with courtyard gardens and rooftop terraces. For all those who prefer traditional setting and want to forget modern world, can chose this place for day to day living with spectacular view.
The modern side of this area constitutes coastline, modern style new build villas with trendy décor and design. Moreover, this side is also nearby the main Yalikavak centre so it is easy to access extensive choice of bars, restaurants and shops. For property buyers who find Yalikavak expensive, they can get a house at Gokcebel at very reasonable prices.
Ortakent Beach and Town Districts
Ortakent means middle city which highlights the fact that's basically a central location on the Bodrum peninsula. The district has grown and includes Yahsi district, many beaches and community life during summer after the development and efforts over two decades. Ortakent still preserves and embraces its heritage, which makes it an ideal place for people who want a combination of ancient cultural and traditions in a modern style.
Another important aspect of Ortakent include the composition of huge shopping mall, where shoppers can find many international and Turkish brands. However, other than these malls, the weekly market here is small and local shops provide the community-friendly atmosphere.
Due to its strategic position, it's easy to go in nearby coastal resorts and enjoy the entire peninsula. Ortakent's property portfolio is not majorly based on traditional stone cottages of bygone eras rather the modern new build villas with modern architecture.