August 21, 2019
Antalya The Host of Alanya Lighthouse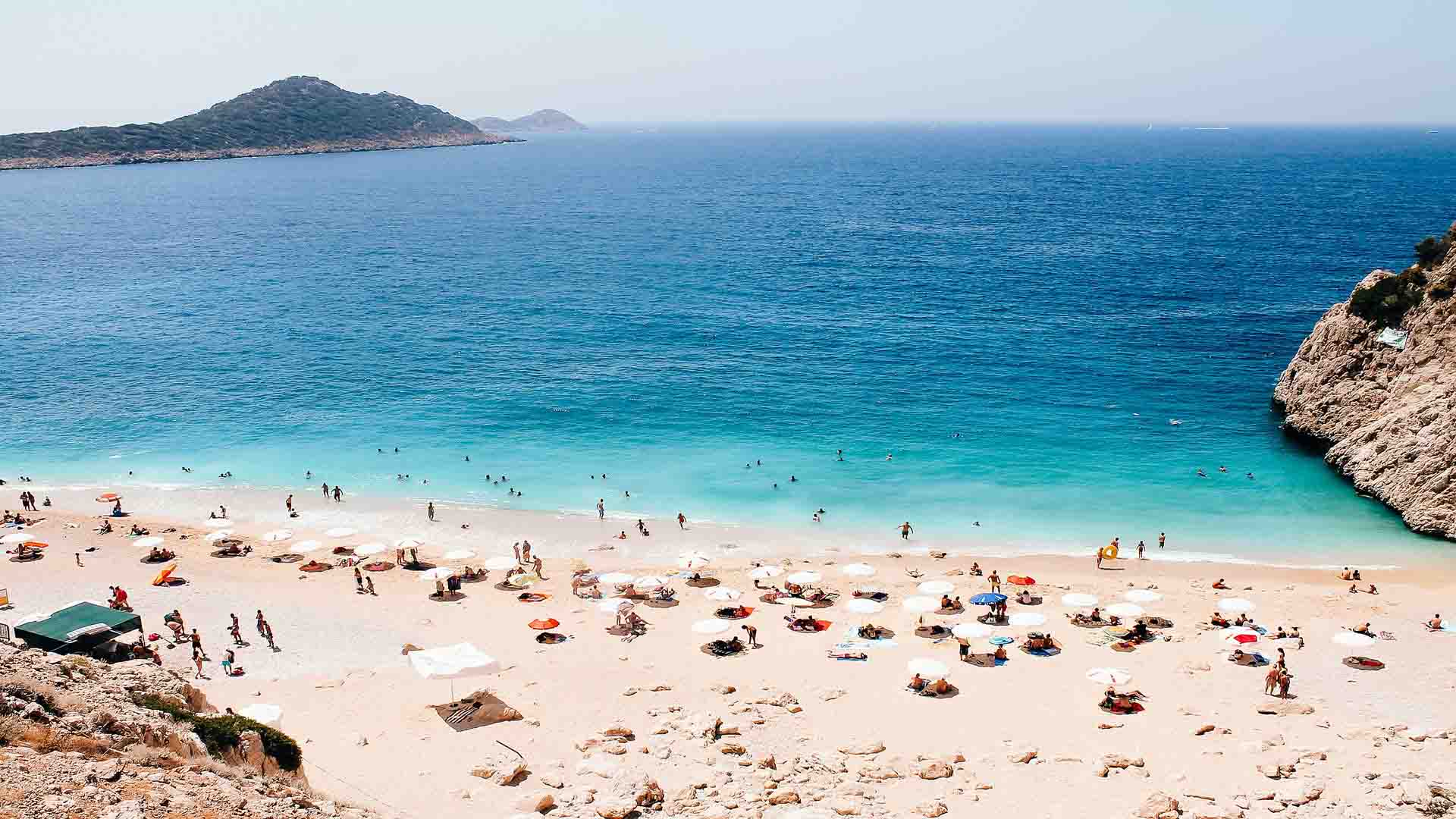 The ancient sublime of the Turkey lies in its Mediterranean region. From Romans to Ottomans, Antalya always held a distinctive value to the emperors. Delectable foods, alluring sites, aesthetic waterfalls and its spectacular mountainous views charms the beauty of the city. Pack your bags and roll unto Antalya to experience an adventurous ride filled with exhilaration and joyousness.
Famous Cuisine of Antalya
Along with the beauteous landscapes Antalya serves the finest foods. Okra Dinner with Basil, Gaelic, Halushka, Stuffed Dough, Hibes, Fig Kak, Stuffed Zucchini Flower, Crusted, Keck, Ears of Soup, Lamb Mushroom, Tömeken Salad, Tahini Paz, Tarator Roast, Lump Roast and Chickpea Kelle are some of the most scrumptious dishes of Antalya. Furthermore the city presents mouth-watering sweets like Iron Dessert, Yellow Burma Dessert, Shish Dumplings, Tahini Pumpkin Dessert, Citrus Jam, Carrot Jam, and Burnt Ice Cream.
On the other hand, Antalya is famous for the production of Pear, Barley, Quince, Pepper, Wheat, Tomato, Apple, Bean, Grapefruit, Sprig, Watermelon, Melon and Apricot. Moreover other agricultural activities produces finest quality of Carob, Cranberry, Lemon, Mandarin, Banana, Chickpea, Cotton, Eggplant, Orange, Onion, Sesame, Peach, Grapes, Peanuts, Oats and Olives.
Red Tower
The purest representation of Seljuk architecture can be seen in the symbolic factor of the city, Red Tower. Its remarkable structure, the octagonal red colored bricks and its one side opening into the Mediterranean Sea enhances its glorification. The glance from the top a cruise makes the building even pulchritudinous. Other must see sites include Antalya Clock Tower and Hidirlik Tower.
Alanya Castles
Kizil Kule campaign of Alaeddin Keykubad established the historic Alanya castle. The castle had three sides jutting into the Mediterranean Sea and 140 towers inside provide immense protection. Later on the Ottomans built numerous villas inside the walls about two centuries ago. In present Aladdin's masterpiece is an open-air museum. Moreover, a decade ago UNESCO World Heritage Sites names Alanya castle into their tentative list. Alara Castle is another prepossessing site.
Alanya Lighthouse
One of the most beautiful sites of Antalya is Alanya Lighthouse. At the same time the building outstands with its astounding architect with Turkish flag on its roof and beautifully laid fences around it. Additionally, the historic structure is surrounded with Mediterranean Sea. Another beautiful tower in the region is Gelidonya Lighthouse.
Other Famous Spots in Antalya
The city is rich in worshipping areas whereas Aksebe Sultan Mosque, Broken Minaret Mosque (Korkut Mosque), Gemili Masjid are among the most elegant mosques in the town. With the beginning from China Historical Silk Road crosses through this ancient city of Antalya, enhancing its significance. Antalya offers a range of beauteous tourists spots which includes Alara Han, Alanya Shipyard, Hadrian's Gate (Three Doors), Hidirlik Tower, Ibradi Button Houses,) , Kızılkule, Historical Aspendos Bridge, Marina, Yivli Minaret Complex.